© naturepl.com / Anup Shah / WWF
In doing so, you are taking care of the planet's future: its animals, its rivers, its forests ... and you are allowing future generations to continue to meet species as threatened as the tiger, the elephant, or bathing in uncontaminated rivers, or strolling through the Beech from when you were a child ...
It is a way of expressing an act of consciousness, a way of giving back to nature part of what it gives us in life: air, water, food ...

By including WWF Spain in your will, you will leave something of yours to nature and nature to yours.
Learn how easy it is by following these SIMPLE 4 STEPS:
1) Choose who is going to be the beneficiary of your assets and learn how to name them:
Whenever you choose to mention WWF Spain, you must use the official name, CIF and address of the organization: Association for the Defense of Nature, WWF/Adena, CIF: G-28766319, at: Gran Vía de San Francisco 8-D, 28005 Madrid, Spain.
2) Decide the type of donation you wish to make:
If it is an amount of money, this will be swiftly turned into grants for projects such as protection of endangered species, animal trafficking, climate change...

If it is movable property –jewellery, art...– or property –flat...– we will carry out an official valuation and place it on the market, to transform it into environmental aid, with the maximum guarantees and transparency.

Please bear in mind that any donation is useful. It is not necessary to give a large amount to help nature.

3) Obtain advice and draw up your will before a notary:
Alongside the free advice offered by any notary, at WWF Spain we provide free legal advice at any time to clarify any question you may have before, during and after visiting the notary.

Testamenta.es collaborates with us to provide you with notary services free of charge, indicating that you wish to include us in your will.

You can also find your notary at notariado.org, who will also provide legal advice free of charge.
4) Inform us
It is important that you inform us that you have included us in your will to facilitate the process and turn your wishes into assistance. Follow-up will always be optional, so communication will be as per your wishes and always confidential.
In appreciation of your support, upon receiving a copy of your will, or at least the part where you mention us, WWF Spain will plant a tree on your behalf in "Your forest".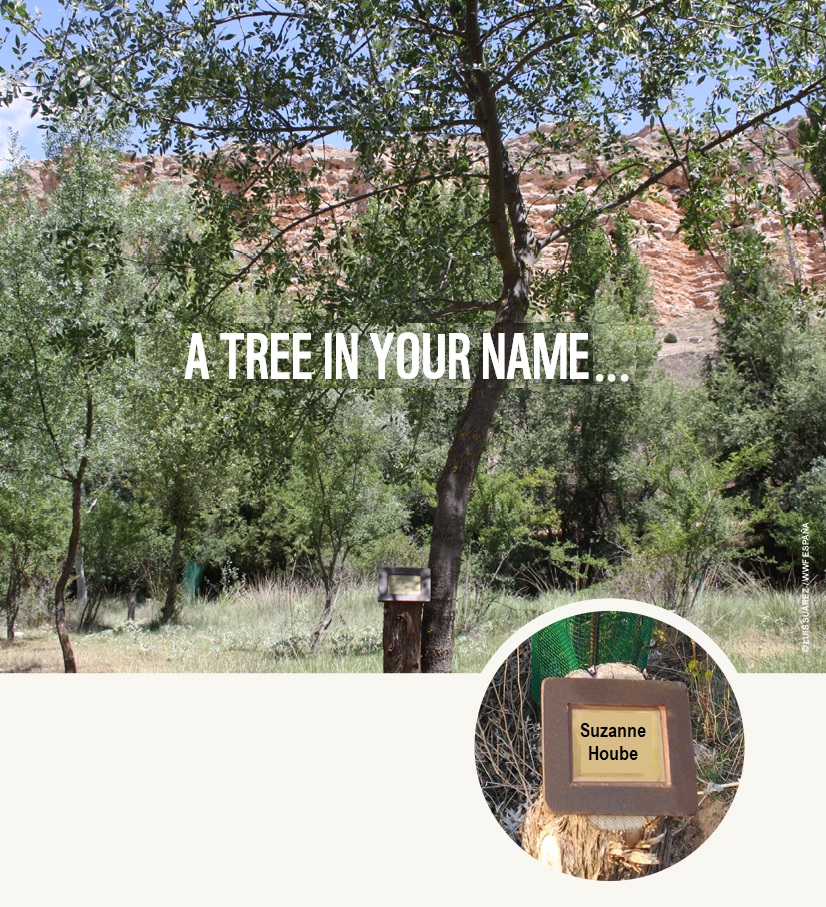 "I'm filled with peace and joy knowing that when I'm no longer here, and thanks to my legacy, I will be contributing to preserve the world that WWF Spain imagines. A world of great oceans, impressive deserts, forests full of life, of peaks that have inspired climbers, adventurers, writers and artists and in which a great variety of animals live". Ana María Gutiérrez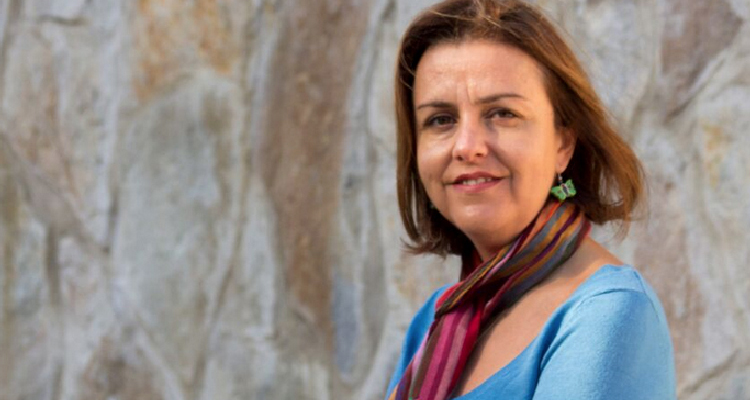 OTHER WAYS TO COLLABORATE:
Life-insurance policy: Life insurance is another way to transform your support into aid; it is not part of your inheritance and you can include WWF Spain at any time as a beneficiary.

Donate in memory of someone: After the death of a loved one, some wish to pay tribute to this person by asking us to plant a tree with their name and surname and making a donation so that we can continue to care for nature.
Learn about the frequently asked questions, download the brochure, or contact Bárbara Crespi, Head of inheritances and legacies, by sending an email to legadosconfuturo@wwf.es, or by phone +34 91 354 05 78
Download information
"Every plant, every animal, even every mining complex, every landscape
has its reason for being. There are not within our reach by pure chance or whim but are part of ourselves. Man is not a UFO from a distant galaxy; man is a poem woven from the fog of the dawn, with the colour of the flowers, with the song of the birds, with the howl of the wolf or the roar of the lion." Félix Rodríguez de la Fuente. Founder and VP of WWF Adena