Potential wetlands to be restored in Mediterranean countries
Results from an online survey
A survey has been produced in the framework of the project "Strengthening the Restoration of Mediterranean Wetlands for Nature and People" funded by the MAVA Foundation under the M3 Action Plan "Enhancing the conservation of coastal wetlands (2019-2022).
Realized and coordinated by


Collaborators

With the support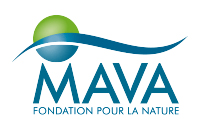 Between December 2020 and March 2021, an online survey was carried out in order to compile potential wetlands to be restored in the Mediterranean region.
265 responses were received corresponding to 224 wetland sites from 24 countries.
The total wetland area identified in the 265 questionnaires is 399,912 ha. A number of questionnaires are duplicates since different respondents have answered about the same sites, often giving different wetland areas.
The total wetland area in need of restoration ranges between 233,146 ha and 330,706 ha for the 224 sites identified.
The objetives:
The objective of this assessment is to obtain a more ambitious and realistic target of the number hectares that can be restored across the Mediterranean.

A second objective is to provide data to support policy and advocacy actions in favour of Mediterranean wetlands.


The methodology and the main findings are presented in the report and an online app has been development to access to the data collected during this assessment.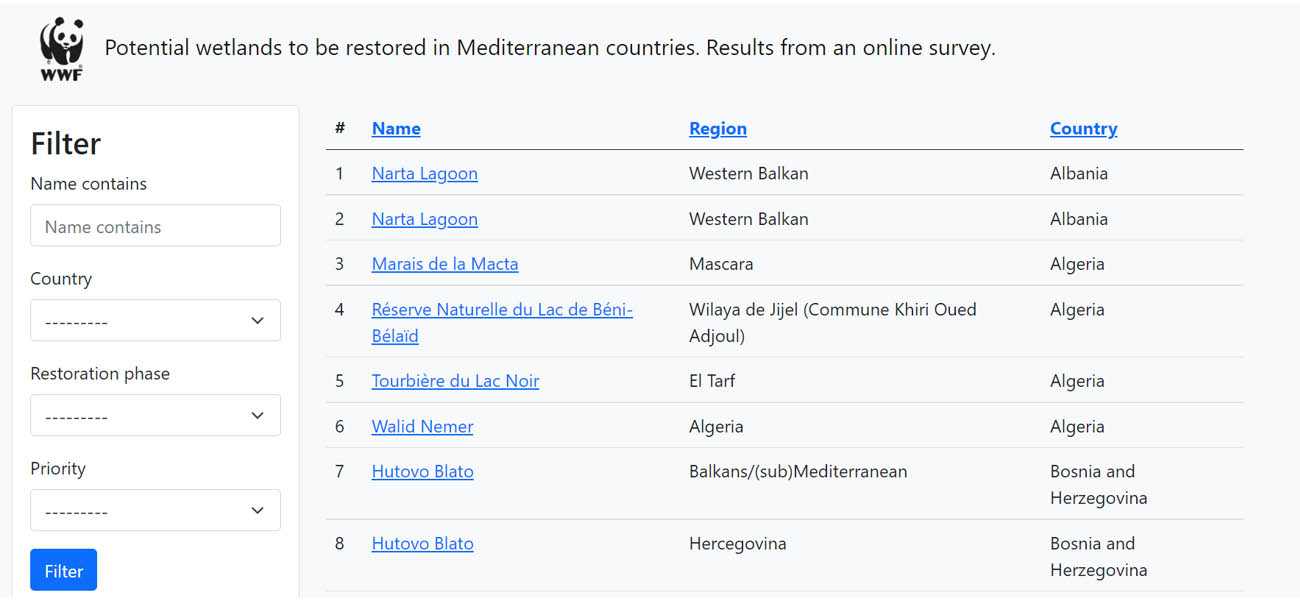 ONLINE APP
Humedales potenciales para restaurar en los países mediterráneos. Resultados de una encuesta online.
Se ha elaborado una encuesta en el marco del proyecto "Fortalecimiento de la restauración de los humedales mediterráneos para la naturaleza y las personas", financiado por la Fundación MAVA en el marco del Plan de Acción M3 "Mejora de la conservación de los humedales costeros (2019-2022)".
Entre diciembre de 2020 y marzo de 2021, se realizó una encuesta online con el fin de recopilar los humedales potenciales a restaurar en la región mediterránea. Se recibieron 265 respuestas correspondientes a 224 humedales de 24 países.
La superficie total de humedales identificada en los 265 cuestionarios es de 399.912 ha. Varios cuestionarios están duplicados, ya que diferentes encuestados han respondido sobre los mismos lugares, dando a menudo superficies de humedales diferentes.
Así, la superficie total de humedales que necesita ser restaurada oscila entre 233.146 ha y 330.706 ha para los 224 lugares identificados.
Objetivos del estudio:
El objetivo de esta evaluación es obtener un objetivo más ambicioso y realista del número de hectáreas que se pueden restaurar en todo el Mediterráneo. Un segundo objetivo es proporcionar datos para apoyar las acciones políticas y de promoción en favor de los humedales mediterráneos.


La metodología y las principales conclusiones se presentan en el informe y se ha desarrollado una herramienta de cnosulta online para acceder a los datos recogidos durante esta evaluación.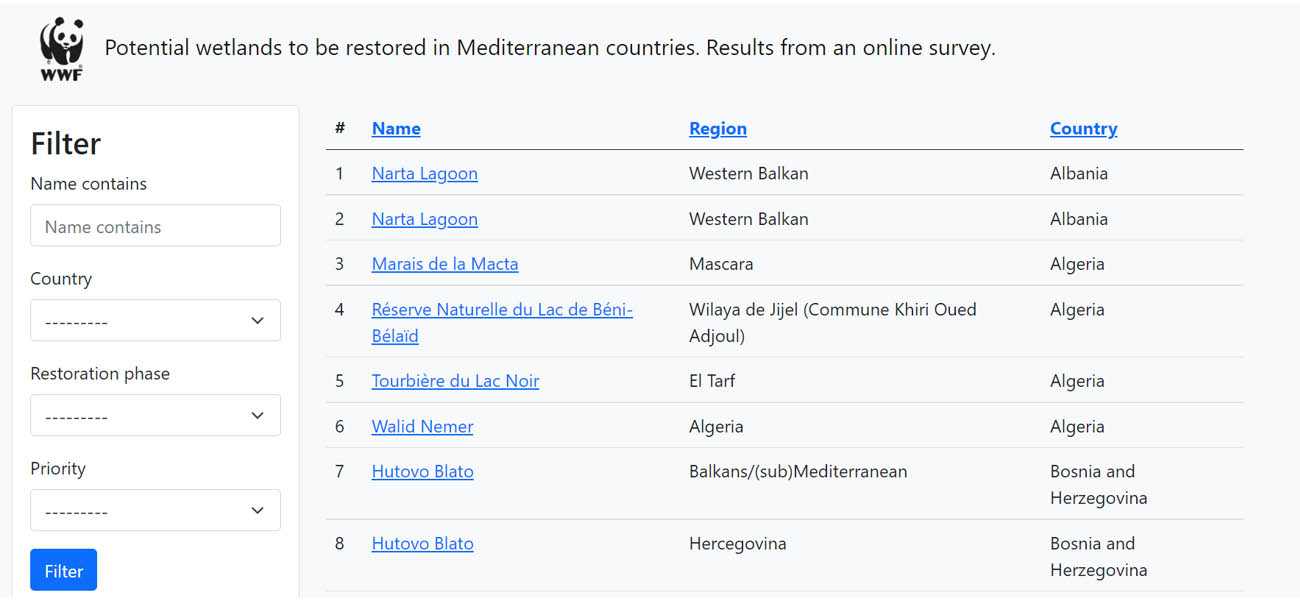 ACCEDE A LA HERRAMIENTA ONLINE